Standardizing industry
The first field in which the founder of the enterprises, Paul Androulakis, developed a rich enterprising activity was the one of the standardization and commerce of olive oil.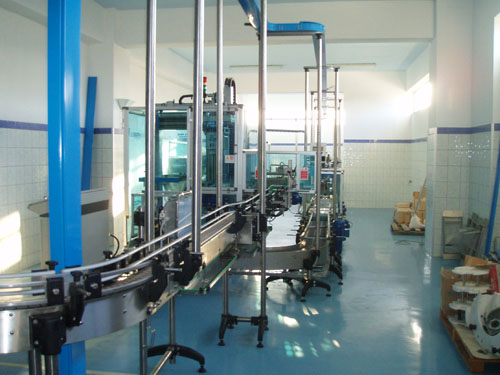 With Pyrgo Monofatsiou as a point of reference the enterprise has achieved an extensive breadth day by day, while competing the rest in the area gaining the preference and respect of the people. Its dynamic started to develop, rapidly, managing to consist one of the biggest standardization and packaging units of olive oil in the prefecture of Heraklion, today. In the contemporary facilities that exist in Pyrgo Monofatsiou Paul Androulakis' enterprise standardizes the well - known to all "Rytion" in metallic packaging of 5lt and 3lt and glass containers of 1lt, 0.75lt and 0,5lt.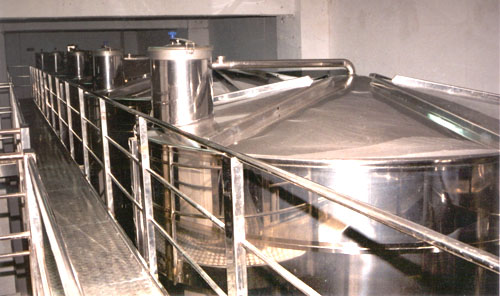 Parallel to the standardization of olive oil, Paul Androulakis' enterprises deal with the trade of the product. A particularly developed net of trade delegates in Greece and abroad is functioning which promotes the olive oil of Messara in the markets of Europe, France, Germany, in Cyprus, in international markets and mainly in America and Puerto Rico.
A great effort to promote and advertise the pure olive oil is made daily in the markets of America, where positive messages are received for the acceptance of the product against the rest of seed oil and industrial oil. It is a difficult effort which, demands persistence, high quality and consistency, as competition is cruel, and the requirements very high. Apart from the markets overseas, Androulakis' enterprise composes the exclusive caterer of olive oil for all the forces of the Greek Army. Steps, which undoubtedly constitute the best recognition, fortification and certification of quality. In the facilities of the enterprise in Pyrgo Monofatsiou there are stainless containers of 10.000 tones capacity, as well as the central offices of the enterprise which are directed with success by the founder himself, Paul Androulakis.